AGING WATER IN TUBS
In the bathroom, vat is covered with a towel, the chair is usually in front.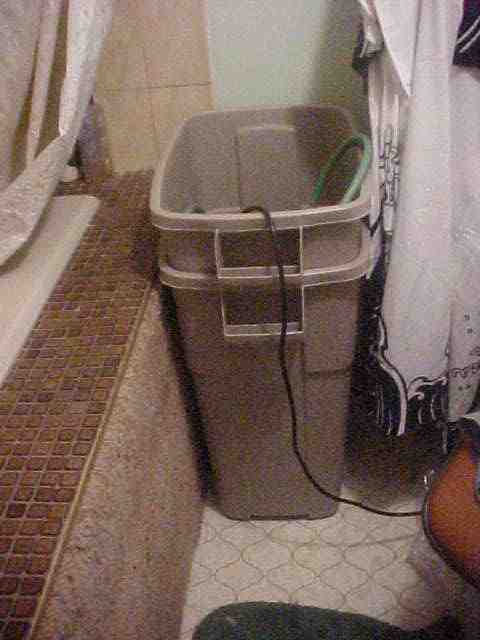 Rubbermaid containers stack nicely. Pump and long hose stashes inside. Cord is plugged into GFI!
Tubs are put into the bathtub, fill with the shower head clamped to the side. If it overflows, no problem.