FOXY d'POM
When one of my best friends died I talked her husband into letting me have her since he was working and she was caged too long.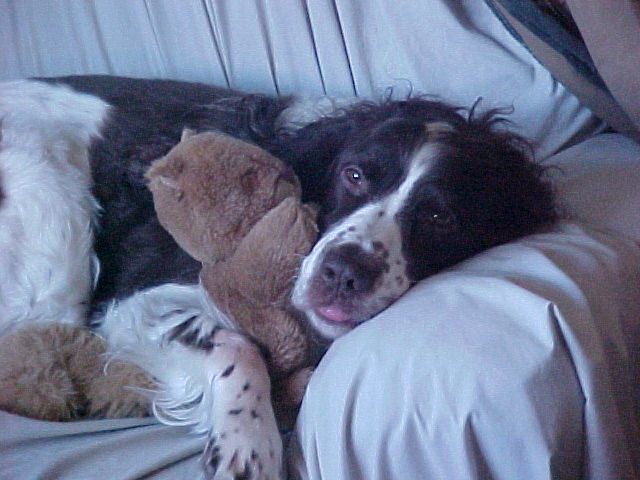 CHARLIE ESS
SKIPPY PEANUT BUTTER
d' POM (1993)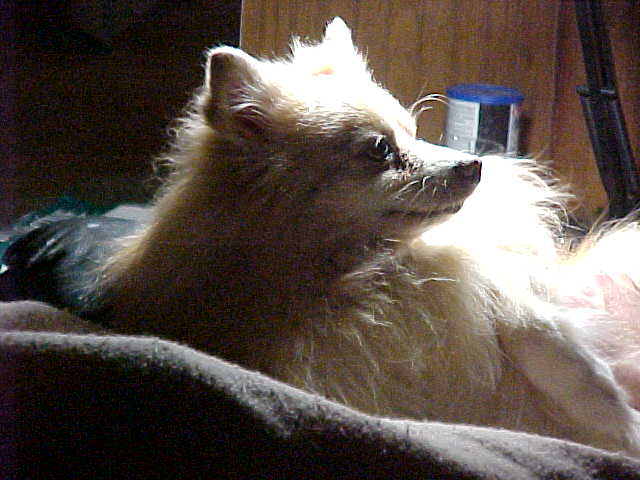 Skippy PB was our first rescue. He was only 2 years old when we got him. He was a complete delight. Skippy knews all kinds of tricks.
PoohBear d'Pom 2003 - 6/2018
PoohBear was around 6 when we got him, a rescue. He did all kinds of tricks.
HoneyChild d'POM
(1993-2008)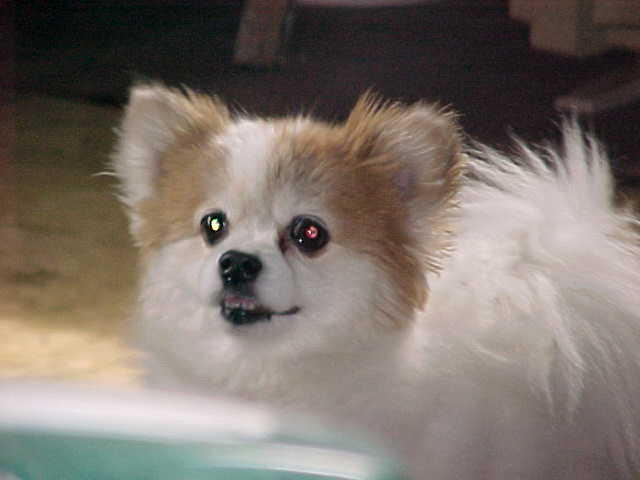 HoneyChild came from a BYB who decided she was too big. She was my mothers dog until my mother died then came to live with us.
MITZIE d'POM
MITZIE was a rescue from a BYB. She had a hernia and her teeth had never been cleaned.
SIMS d'PAPILLON (11/1996)
SIMS was a rehome. He came back to a show breeder and I really lucked out in getting him when he was a mere 2 years old. He was my lap Pap.
Woofie (AKA Wolfgang Amadeus Mozart) d'Pap 2004 - 7/2016
My gorgeous dance away dog. He didnt like to be cuddled so I let him be himself. He loved his food.