I can't decide between this one and the next one for the basement. I want darker "grout" in any case.
Jotul: Easy-to-operate, no electricity required. Themostatically controlled. Direct Vent or Vent free. Natural Gas or LP. BTU Range - Direct Vent 35,000 to 42,000 Clearance from wall: Direct Vent (rear) 10" Efficiency Direct Vent - 75% Steady State. Vent Free - 99.9%






The bookcases go up for 3 stories. The door in the middle is to/from the garage. The door on the left are double patio doors or double sets doors, I haven't decided which yet. The "V" between the doors is where the pond will go.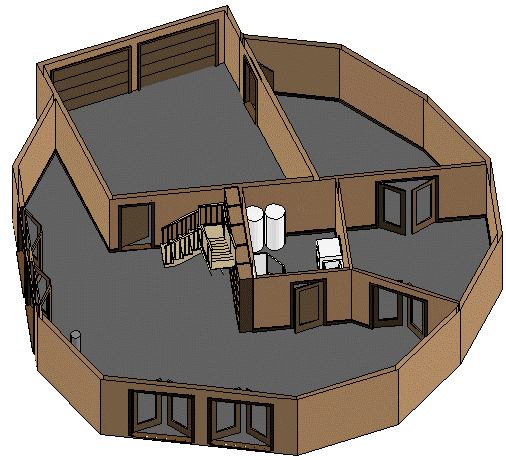 This is the overview.